Listening to:
A Perfect Circle
2:43 Mid Monday Afternoon
Drop Your Leaves At Once
Yesterday was breezy and cold, because it's autumn, and that's what autumn is.
I did physics homework in the Library and went to the Engineering Block for recitation, figured out what i'd wanted to figure out, got restless, and just left in the middle. I passed by this tree with fascinating leaves; the tree was just shedding them like a virgin sheds her dress after prom. I didn't really feel much of a breeze, but that tree was just dropping them all over the place.
It made me giggle out loud.
And I wonder if I'm crazy, or look Crazy anyway. Everyone's faces are so blank when I pass them, but I often catch myself frowning or smiling to myself in response to a line of thoughts I've had.
Maybe it's simply that no one else bothers to think when they're walking around.
Maybe I am crazy.
I wonder a lot.
I occasionally see a couple, and i wonder what it would be like if I had a boyfriend here, if I was with any of the random guys I see.
But those thoughts are always incredibly short lived, because no one can make me grin like a little girl like Caleb can.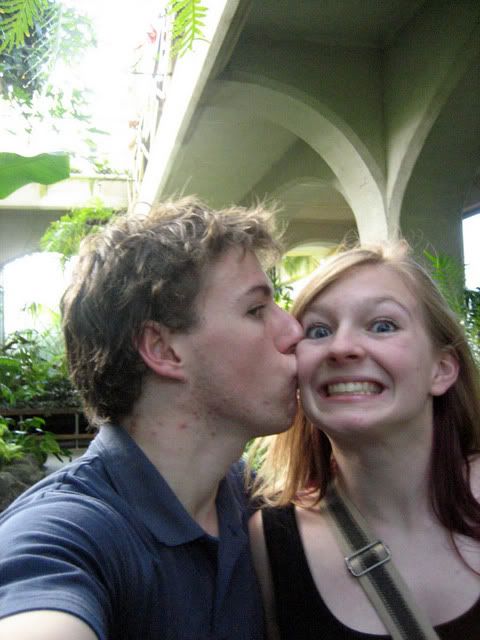 and besides, i can make him crazy happy too!