The living room wall is so big and empty.. I think I want to blow this up and stick it over the couch...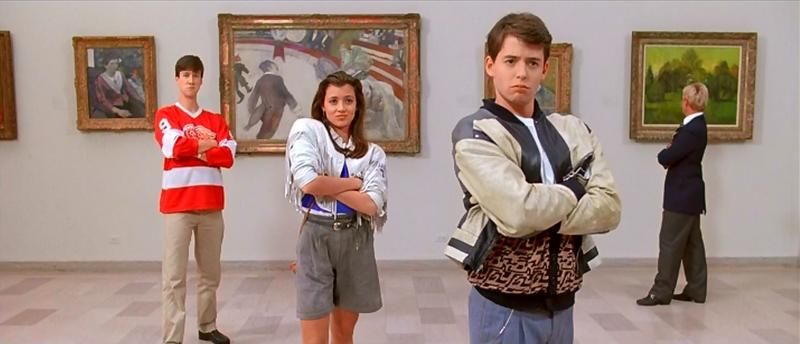 It's perfect.
Tim was on the news! On Friday they did a short segment on what the gas company is doing and what happens if you dont want their new digital meters. So they followed tim around and filmed him doing a couple meter changes. It was pretty cool. They love him at work. It makes a lot of sense they would pick him to sort of represent the guys that work there. He's been doing so great... i found out this weekend that he even has positie interims (write ups in his file) whereas some guys have negative. even really good ones.. i guess you get them if you get too many errors in a month or something like that. he is also on the safety committee now. He's going to a conference on tuesday. I love how much he enjoys work now. I've said it so many times but it makes ahuge difference in his overall mood for the day.. when he worked as a mechanic he seemed so miserable and always complaining about something or someone.. and there are days and people he doesnt like but nothing compared to how it was. i hopewhen he transfers to his next job he'll be just as happy.
Orange is the new black had 13 new episodes yay! we love that show. Netflix needs to do this more often. So much better than watching week to week.
GoT pissed me off last Sunday. I told tim as soon as it ended.. it just does not make any sense that a trained fighter that is like one of the best fighters in the realm or whatever would be stupid enough to let that happen. I'm not an experienced fighter but I would not put my ankle anywhere near a DYING NOT DEAD giant man. Obviously he is extremely strong.. even while dying he would obviously have enough strength to hurt you. And yet... there he is dancing around his hands like an idiot. I agree with Jerry. poor writing.. he wouldn't just lose focus like that. he had been seeking revenge for years. thinking of nothing else. it doesnt make sense that he would suddenly be so careless. yes he got cocky.. but thats careless and he was not a careless character. uhg its annyoing. and if they kill Tyrian I am just done with the show completely. And by the way people who have read the books have been talking - because no one can bloody keep a secret - it sounds like he will. They didn't even show him in this last episode.
So we went up to Visalia this weekend. They completed their 1 year mark at the gas company. We went up Friday and stayed until like 1am on saturday. we talked the whole way up. it takes like 3 hours to get there.we stayed at brians in his roommates room. his roommate also works with them. he's so weird. i hvent met him but idk.. he had a goats leg on his desk. like some people have rabbits feet for good luck (jerks) and he has a goat leg... and there was a coke can hanging from the ceiling because i guess he drank a coke and just refused to throw away the can. brian would leave it in places where he could throw it away.. like in front of his door or right next to the thrash can.. but he wouldnt.. so brian tied it to his ceiling. We played video games and drank mimosas and watched tim on the news at jerry's. On saturday they talked about job stuff with brians dad. then we had lunch at joe's and it was so good. Jerry's sunroof flew off his car on the freeway and we ran it over. lol. on accident. then we watched movies and played that firefly game at brians. jasper made awesome roast beef sandiwches. on the way back my mother once again ruined our mood.
My mother thinks she is special because Tim doesn't spend enough time on facebook to remember to delete her. But he wanted to a long time ago. And he finds it awakard that she would think it is ok to like his statuses. I don't just think it is awkward but completely outrageous. He once said that maybe he just wont delete her because on the off chance I start talking to her again he doesn't want to keep adding and deleting her. I told him... that is even less likely than it was a couple months ago when it was still extremely unlikely due entirely to the fact that she still hasnt replied to my reply to her phone call. How transparent can she be? If anyone wondered if the reason behind her call was simply to cover her own butt and be able to tell people "well i tried" instead of ACTUALLY meaning the words she said on the phone: "I don't know what you want. I don't know how to fix this" (I'm paraphrasing because I dont feel like getting the exact phrasing by listening to that ridiculous message again)... If she had meant that then my reply would have been welcomed and replied to and within a reasonable amount of time instead of not at all. I told her exactly what was wrong, what I wanted and how to fix it many times before and again as clear as ever in that text. i had tim read it and he told me what i first wrote was too long and to stick to one subject instead of going off on tangents because you can get caught up in those things instead of hearing what i am trying to say. i rewrote and had examples of some stuff instead of long drawn out rambling paragraphs of just being mad... and he said it was perfect and i sent it. Tim and I both cant believe she can still go around saying she actually cares about me yet blatantly ignores everything I say to her. Screw her. Yesterday in the car as we drove back from Visalia is when we saw that she liked his status. we talked about it off and on and one time he said that for some reason he was still following her or something on instagram because he forgot to unfollow like on fb. he said so sometimes he sees her instagrams.. and he said he just doesnt understand how she can have all these close relationships to all these young church girls and neglect her own daughter. I've wondered that for the last 10 years (more or less) and get nowhere. She is an anomaly. I cannot figure it out and dont want to anymore. Nothing will make me trust her again. Yeah if she apologized and really actually meant it by changing and caring once and for all.. yeah i could forgive her and let her be a part of our lives. but even then i wont trust her. never will.
Brian might live with us if he doesn't get a job before their base moves to the base in valencia. Or if he transfers to a job at a base close to us. I think it will be cool having a friend around. And we could really use the extra cash each month so that's good. I know lots of people end up hating their roommates.. but brian is like the perfect roommate. hes so clean and organized. after seeing him clean all weekend.. i said we're going to love living with you.. you might not like living with us. haha. i mean we're clean but not as clean as him.. but he pretty much said any situation is better than the one he is in now with his current roommate.. the guy is weird and messy.
My health care provider called to tell me about free services I have like a dietician, nutritionist, social worker, behavioralist, etc. I had no idea. Definitely going to be taking advantage of that as soon as possible. Tim has the same thing so maybe they can help me fatten him up. We have to fatten him up because we think we might start really thinking about joining the national guard. we havent fully decided on it yet. and we dont know if 1 or both of us will do it but it has become a serious option. especially since a guy at tims work told him he should think about doing it. the 8 year commitment is a little long but it is only part time. and the travel discount is enough of an incentive for me.
Jefri has been.. not so good. He is happy and everything but he is struggling more and more. I really dont know what to do. Its like he doesnt understand.. he falls over a lot.. but it doesnt seem to bother him.. he just goes with it. i pick him up and if i dont he'll try to get up and sometimes he does or if he cant he takes a nap until he feels like trying again. But mostly I just pick him up when i see that happen. I made him a leg brace for his front legs because he crosses them and that throws off his balance a lot. but the real problem is his back legs.. his left hind leg curves in. I dont know what to do. I want to make a brace for those too but its harder because i have to make it so it wont cause him pain while standing sitting or lying down. The other problem that contributes to his inbalance is that he needs a lot of padding in his cage so i use a memory foam bathroom matt and fleece fabric. But there is no traction. they're really slippery. I need to go find some faux sheepskin. Joannes sells it but its $24 PER YARD! thats stupid. its not even real sheep skin.. if we had a closer ikea I'd go there and get 2 of their faux sheepskin rugs for $10 each. On top of the banace issues his stomach is getting more senstive so certain veggies make him get poopy butt. But he is still happy.. happy to see me, happy to eat, happy to get trets, happy to nap, happy to see Choli and Dexter, and happy to hop around even when he falls multiple times. Obviously I wouldnt let him suffer. I dont think he is. Tim says he is happy and fine.. just getting old. But I know its getting close.. to that time. I dont know.